A Haunting At Mill Hill
A Haunting at Mill Hill!
As the sun sets, the spirits come out to play…
Take a lantern lit tour through the historic Mill Hill graveyard
Hear stories of murder, death, and destruction!
~~
Tours held Rain or Shine
Norwalk mobster and murder victim, Luigi Apicella and rabies victim, Myron Olmstead, will be a couple of the ghosts you will meet… from Norwalk's colorful past!
Watch your back, as you make your way through the graveyard… NEW ghostly thrills will await you!
Local haunted house and special effects experts Greg Kling and George Holomakoff have joined the Haunting team to incorporate a few bone-chilling surprises!

Bring a flash light!
~~
Friday, October 21 &  Saturday, October 22, 2016
Mill Hill Historic Park
2 East Wall Street
Norwalk, CT
~~
Tours:  6:00, 7:30pm & 9:00pm

(Suitable for ages 8 and up)

~~
Light refreshments after each tour in the "Little Red Schoolhouse (1826)"

~~
Available October 1, 2016

Get your tickets early… limited space on each tour!
Early Bird Tickets until Wednesday, 10/19 –
Adults/Teens (ages 13 & up): $15.00,  Child (ages 8-12): $10.00
After 10/19

– Adults/Teens (ages 13 & up): $18.00,  Child (ages 8-12): $12.00
~~Net proceeds benefit the Norwalk Historical Society's education and cultural programs~~
The Norwalk Historical Society is a 501(c)(3) non-profit organization

For information:



info@norwalkhistoricalsociety.org or 203-846-0525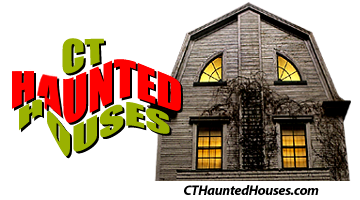 Thank You to our sponsors!

Tuliptree Site Design
Silver Sponsors
Fairfield County Bank

Bronze Sponsors
Seperack & Company
Two Men and A Truck
Friends Sponsors
Shoprite- Norwalk
Stew Leonard's
Trader Joe's – Westport
Whole Foods – Darien & Danbury