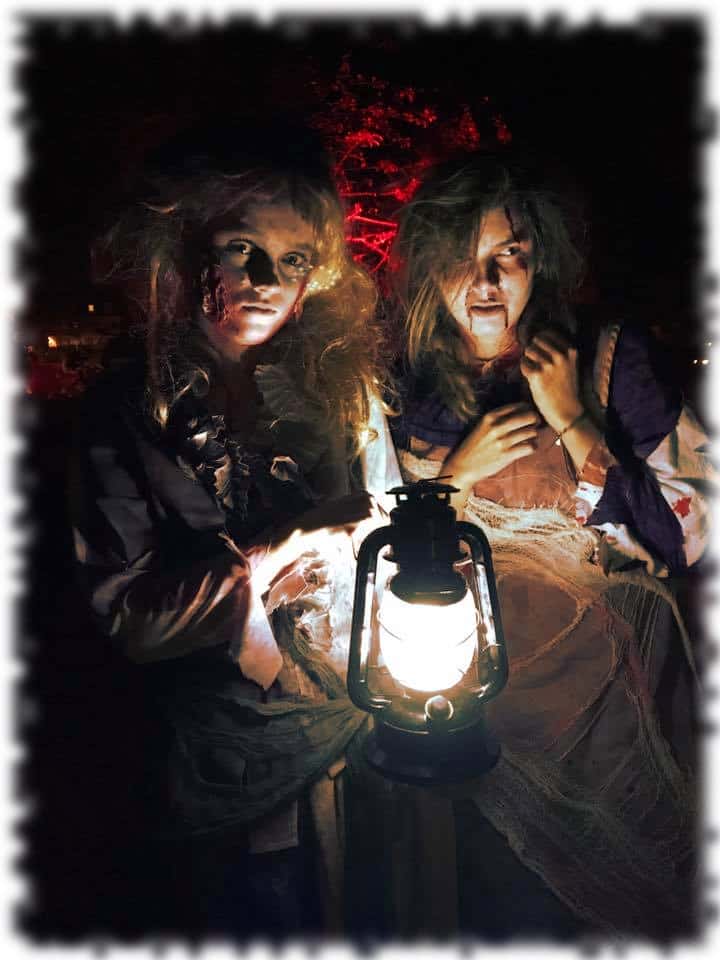 As the sun sets, the spirits come out to play…
Take a lantern lit tour through the historic Mill Hill graveyard
Hear stories of murder, death, and destruction!
In the case of inclement weather, the walk through the graveyard will be suspended
but the spirits will tell their tales inside the Town House at Mill Hill. No refunds available.
Among the crooked gravestones of Mill Hill, ghostly entities are waiting to share their
true stories of death, murder, insanity and destruction.
A knife-wielding suicide victim and an insane pyromaniac from Silvermine
are some of the ghosts you will encounter along the way.
At the end of your tour, enter the historic Haunted Maze… if you dare!
Created by local haunted house and special effects experts George Holomakoff and Greg Kling,
bone-chilling surprises await in this new addition to an already frightening event!
Bring a flash light and a friend!
Early Bird tickets thru October 11, 2018
Adults/Teens: $18, Child (8-12): $15
Tickets after October 11, 2018
Adults/Teens: $20, Child (8-12): $18
Tours
Friday, October 12, 2018 & October 19, 2018 –  7:30pm & 9:00pm
Saturday, October 13, 2018 & October 20, 2018 –  6:00pm, 7:30pm & 9:00pm
Tours are approximately one hour (suitable for ages 8 and up).
Light refreshments after each tour in the "Little Red Schoolhouse (1826)"

Net proceeds benefit the Norwalk Historical Society's education and cultural programs.
The Norwalk Historical Society is a 501(c)(3) non-profit organization
For information: [email protected] or 203-846-0525
Thank You to our 2017 sponsors!
Gold Level
Silver Level
Collins Funeral Homes
Fairfield County Bank
VENUE
Mill Hill Historic Park
2 East Wall Street
Norwalk, CT Follow signs for parking across the street. No on-site parking.