Connecticut Open House Day
at Mill Hill Historic Park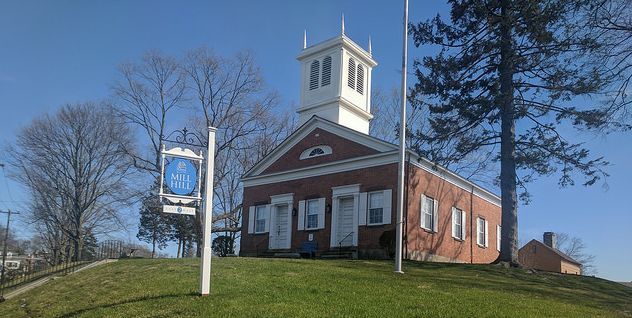 Saturday, June 9, 2018
1:00-4:00pm
Join us for this state wide unified celebration of Connecticut's fascinating world of art, history and tourism! Enjoy sweeping views of the Norwalk River at the Head of the Norwalk Harbor, while strolling through Mill Hill Historic Park.
Free & Open to the Public
Learn the fascinating history of Norwalk through the interpretive signs that dot the landscape.
Take self-guided tours of the Governor Fitch Law Office (1740), Colonial Herb Garden, Downtown District Schoolhouse (aka Little Red Schoolhouse, 1826) and view the art exhibition in the Town House (1835) - Preserving and Observing: Two Centuries of Norwalk Art. Stroll through the Mill Hill Burying Ground to view the graves of Norwalk's past citizens and as well as unique New England Gravestone Art.
Venue
Mill Hill Historic Park
2 East Wall Street, Norwalk, CT
Limited parking onsite. Follow signs for overflow parking across the street.