Exhibits at the Norwalk Historical Society Museum
Caught in the Crosshairs: the Story of the Norden Bombsight
This exhibit explores the history behind the Norden bombsight, an American technological breakthrough during World War II, which enabled the U.S. armed forces to bomb targets with unprecedented precision and accuracy.
During World War II (1939-1945), the bombsight was shrouded in secrecy, but as a part of this exhibit, one of the historic Norden bombsights is on display at the Norwalk Historical Society Museum. This bombsight was donated by the former Northrop Grumman Norden Systems, a business that was part of the Norwalk, CT community for over fifty years from 1961-2013.
Special thanks to those that contributed to the exhibition: Fran DiMeglio, Norden Systems Retirees Club and the Norwalk Library History Room.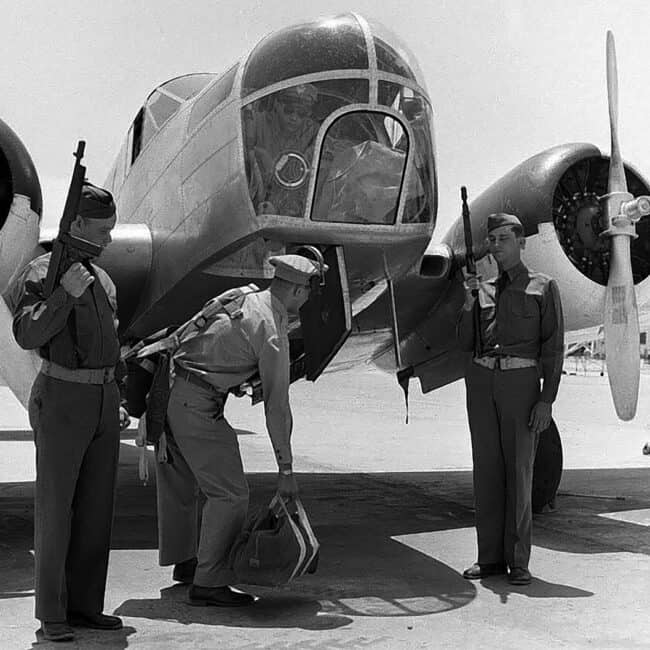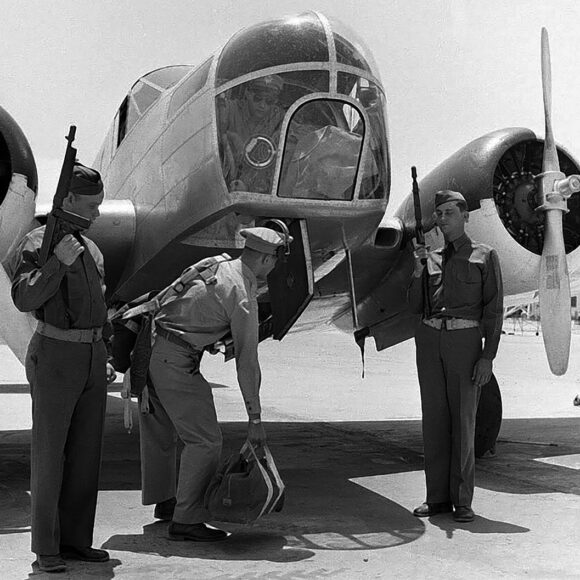 The Norwalk Historical Society Museum is located at 141 East Avenue, Norwalk, and is open Wednesday-Saturday, Noon-4pm, and during special events and by appointment for Self-Guided Tours. Enter from Norwalk City Hall parking area. The Museum is in the red brick house with blue double front doors.
For more information on how to book a self-guided tour, please visit the NHS Event Calendar page.