NHS Museum Self-Guided Tours
November 1
@
12:00 pm
–
4:00 pm
---
Self-Guided Tour Schedule
Wednesday-Saturday at 12pm • 1:00pm • 2:00pm • 3:00pm
---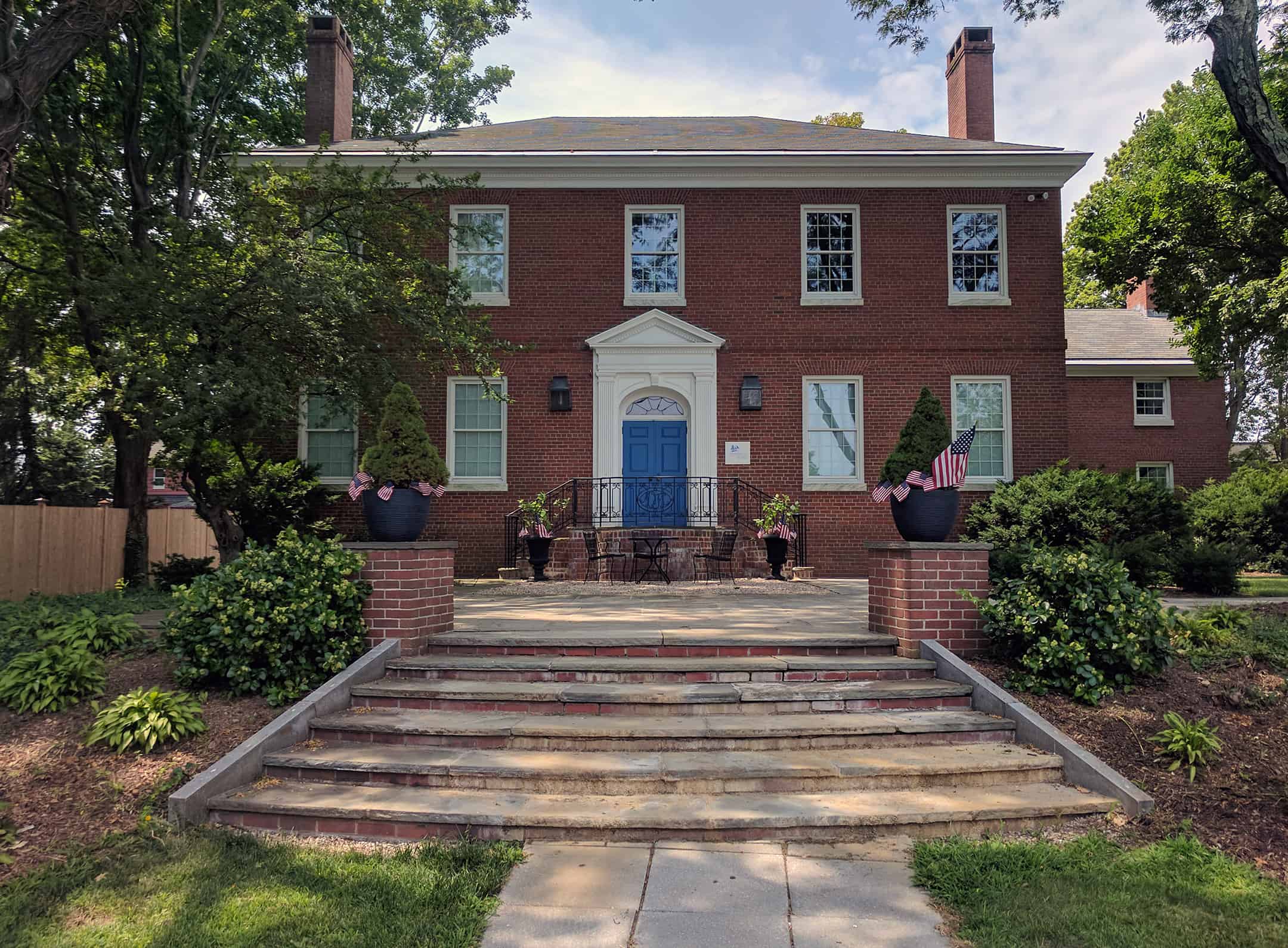 ---
General Admission
Adults: $5.00 • Seniors 65+: $3.00 • Youth 4-17: $3.00
---
Tickets are also available at the door. Please read our Visitor Guidelines below before buying tickets!
Refund Policy: all ticket purchases are non-refundable, except when the event is cancelled by the Norwalk Historical Society. No credit or refund is available if you do not show up; or if you leave an event early for any reason. No refund will be available if you attend a program and are dissatisfied with its presentation or content.
---
At the Museum, explore nine exhibits highlighting Norwalk's rich history:
• Caught in the Crosshairs: The Secret of the Norden Bombsight
• Destination Norwalk: African-American Migration from the South, 1940–1970
• Eating off the Landscape: The Farrington-Lockwood Dessert Service
• Form, Function, Family: Silver from the Norwalk Historical Society and City of Norwalk Collections
• Margaret Hoyt Smith: Norwalk's First Female Architect
• New Deal, New Day: WPA Artists at Work and Play
• Norwalk Collects: Celebrating Four Historic Collections
• Norwalk: Portrait of Diversity: Photography by Tony Velez
• Self and the World: Experiencing Photography in 19th-Century Norwalk
---
Gift Shop
The Norwalk Historical Society Museum's Gift Shop will be open during self-guided tour hours. The gift shop showcases the work of local artists and features an eclectic array of distinctive merchandise including home decor, paintings, mixed media art, photography, jewelry, books, clothing, vintage-inspired toys, pottery as well as Norwalk Historical Society logo wear.
---
Museum Visitor Guidelines
The health and safety of our visitors, volunteers, and staff are our highest priority. Therefore, we continue to implement the State of Connecticut's regulations, CDC guidelines, and industry standards for best museum practices during the ongoing pandemic with the following rules and measures established for your visit.
Masks
Masks are optional for VACCINATED visitors. Masks are highly recommended for UNVACCINATED visitors.
Social Distancing
• We will be limiting the number of visitors to facilitate safe social distancing using timed and delayed entry.
• Social distancing shall be required for all staff, volunteers and visitors.
• Social distancing means keeping 6 feet apart from guests, docents, and staff at all times during your visit.
• Bathrooms will accommodate one person at any given time.
• Only two people will be allowed in the elevator at a time.
Sanitizing
The Norwalk Historical Society will make hand sanitizer available at entrances, exits and common areas.
• We are taking precautions in cleaning common areas with EPA approved cleaning products.
• Sanitary wipes and trash cans will be available in the restrooms to avoid direct contact on commonly used surfaces.
• All visitors will have to agree to these regulations before purchasing tickets to the Norwalk Historical Society Museum.
---
The Norwalk Historical Society is a 501(c)(3) non-profit organization. To donate or become a member, please visit this page on our website.
For updates, follow us on Facebook @NorwalkHistSoc and on Instagram @norwalkhistoricalsociety.
---
Directions to the Museum
The Norwalk Historical Society Museum is located at 141 East Avenue, Norwalk, CT. The front entrance is accessible from the Norwalk City Hall parking area at 125 East Avenue. The Museum is in the red brick house with blue double front doors, next to the Norwalk Health Department.
$3.00 – $5.00
General Admission