Virtual Lecture: Defragmenting the Deep and Recent Indigenous Legacy of Norwalk
October 26
@
7:00 pm
–
8:00 pm
Date: Thursday, October 26, 2023 at 7:00pm
Speaker: Nohham R. Cachat-Schilling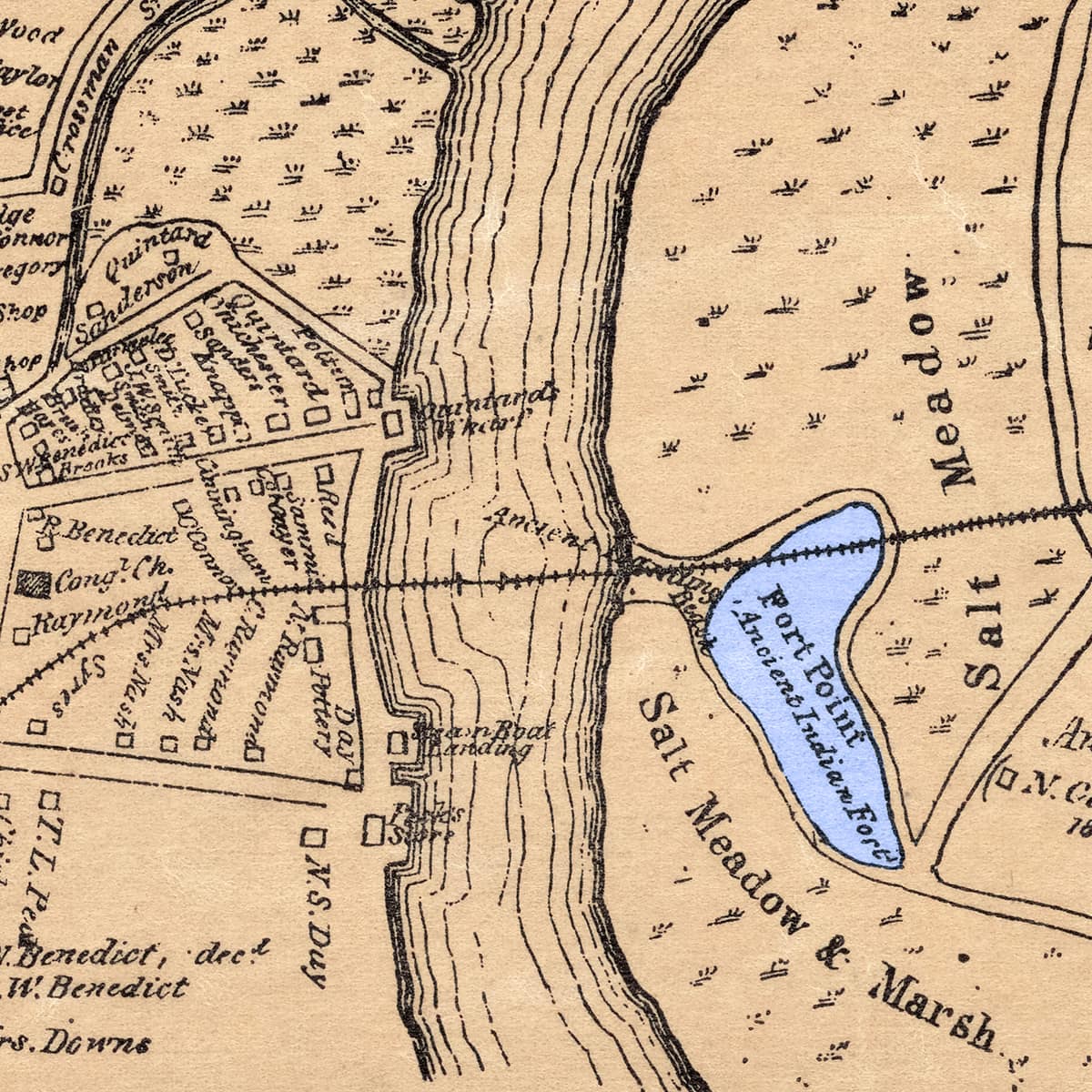 Map of Norwalk in 1847 (detail) | Ancient Historical Records of Norwalk, Conn. | Rev. Edwin Hall, 1865
Join us for the third virtual lecture in our series, "Defragmenting the Deep and Recent Indigenous Legacy of Norwalk," a look at local cultural recovery and cultural continuity within change, with Nohham R. Cachat-Schilling.
---
About Nohham R. Cachat-Schilling
Nohham R. Cachat-Schilling is Chair, Massachusetts Ethical Archaeology Society and Researcher for Oso:ah Foundation on Northeast Indigenous archaeology, ethnobotany, and land stewardship. He is also a Medicine Elder, Bridge in the Sky Medicine Circle.
He is a contributing author to Our Hidden Landscapes, Indigenous Stone Ceremonial Sites of Eastern North America, University of Arizona Press (Dr. Lucianne Lavin, Elaine Thomas, editors) due out in October 2023. In addition, he is the author of "A Return to Belonging" in the Spring 2023 issue of Harvard University's Amoldia.
---
Tickets: Free.
Click this link to get tickets.