Virtual Lecture: Early Colonial Settlement and the First Deeds
September 14
@
7:00 pm
–
8:00 pm
Speaker: Drew Shuptar-Rayvis, Algonkian Living Historian
Date: Thursday, September 14, 2023 at 7:00pm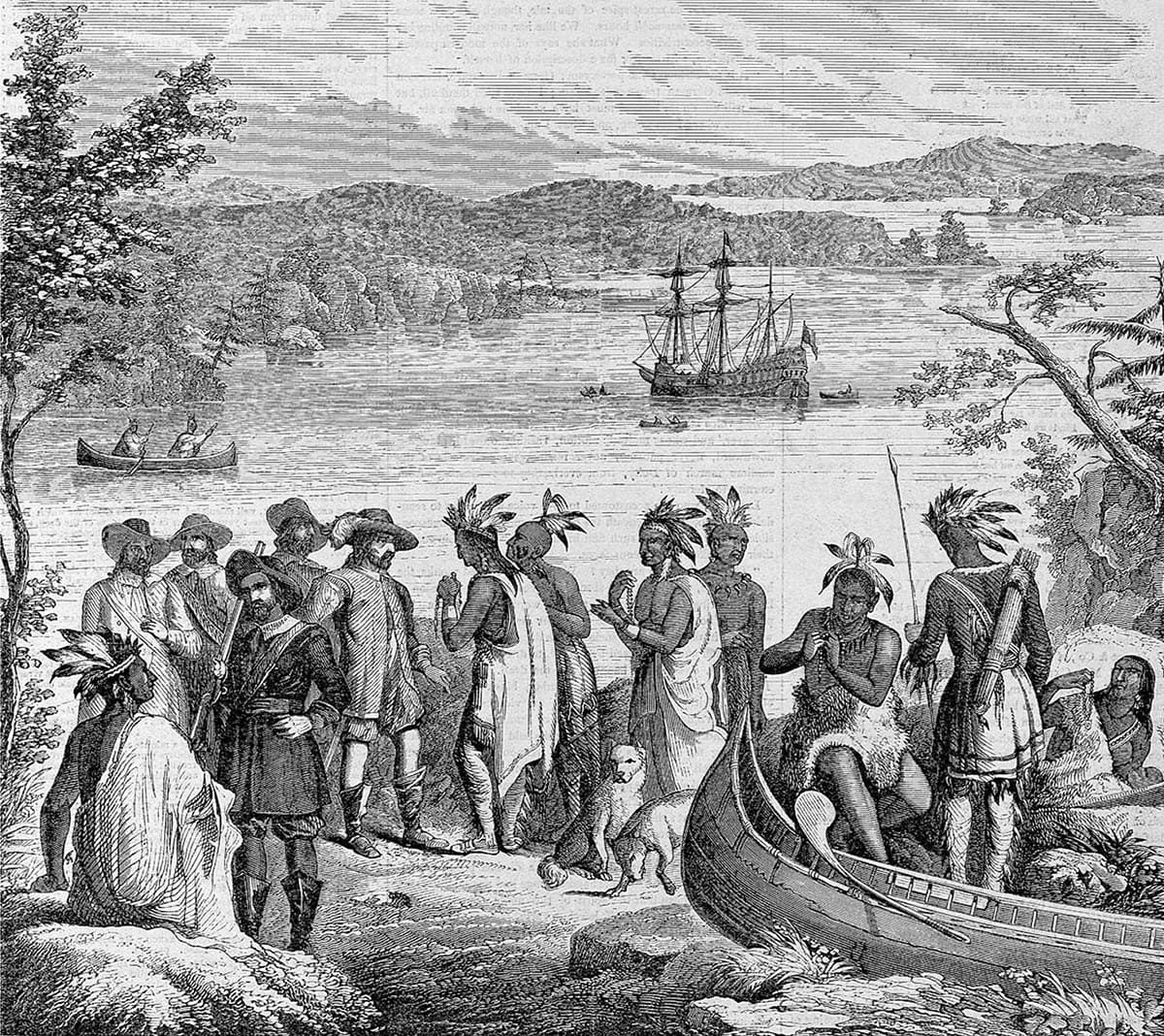 Henry Hudson Descending the Hudson River | Engraving, 1856 || Library of Congress
Join us for the first virtual lecture in our series, "Eight Coats, Seven Shirts, Fifteen Fathom Wampum: Early Colonial Settlement and the First Deeds," with Drew Shuptar-Rayvis.
---
Explore the interconnected relationships between the Dutch, Swedes, English and Algonkian peoples and the adaptation of Native American life to European settlement and trade. Drew will discuss the earliest American clashes through customs of war, adoption, captivity, alliance, friendships, and marriages between the Natives, Europeans, and Africans.
---
About Drew Shuptar-Rayvis
Drew Shuptar-Rayvis is an Algonkian Living Historian and true American of the mid-Atlantic region. He holds a cum laude Bachelor of Arts in Anthropology and Sociology from Western Connecticut State University and a Certificate Degree in Archaeology from Norwalk Community College.
---
Tickets: Free.
Click this link to purchase tickets.