NORWALK:
PORTRAIT OF DIVERSITY
PHOTOGRAPHS BY TONY VELEZ
Co-curators: Leslie Korzennik & Scott Kuykendall
Exhibit Design: Scott Kuykendall
The history of Norwalk is characterized by its ability to absorb newcomers in far greater numbers than the surrounding communities. Inhabited for two centuries by "New England Yankees," its homogeneity gave way to diversity, beginning in the 19th century as immigrants from Northern Europe made Norwalk their home.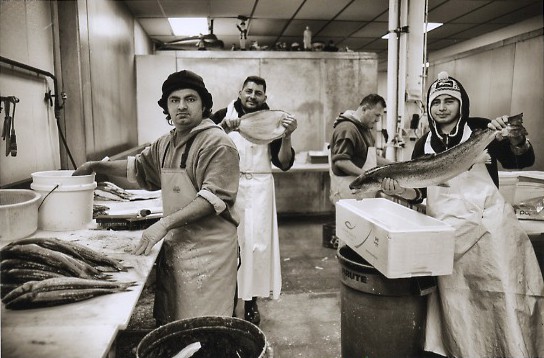 Escaping Southern poverty and discrimination, African Americans came to Norwalk for jobs in factories and the oyster industry during the Great Migration from the South (1920-1960). These newcomers and later arrivals from Europe contributed to the city's cultural diversity.
Today, Latin Americans, West Indians and Greeks account for a large percentage of new residents. Other groups enriching Norwalk's unique culture include Costa Ricans, Colombians, Peruvians, Mexicans, Ecuadorians, Haitians and Indians.