Mill Hill Historic Park
Mill Hill Historic Park consists of three historical buildings, cemetery and a colonial herb garden.
Through the efforts of the Norwalk Historical Society they have been preserved and established in one location as a monument to early Norwalk.
Illustration and text from Connecticut Historical Collections by John Warner Barber, 1836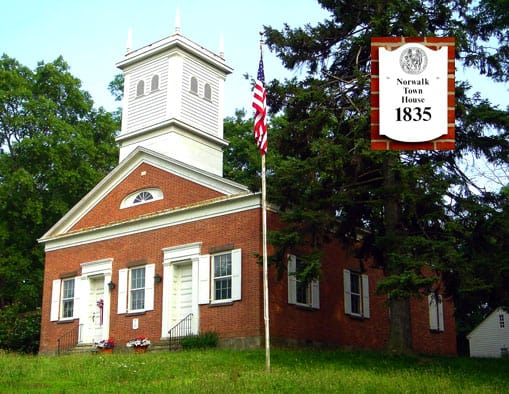 The present Town House was built in 1835. In the early days the Town House served multiple purposes as a gathering place for special groups – some religious, some political – and the administration of civic duties.
Governor Thomas Fitch Law Office
Thomas Fitch was Governor of the Colony of Connecticut from 1754 to 1766.
This building was originally part of the kitchen wing of his house and has been reconstructed as a colonial law office. It was the only portion of the house that survived the burning of Norwalk by the British on July 11, 1779. The house was located in East Norwalk and was moved through community efforts in 1956 owing to the fact that it was in the path of the Connecticut Turnpike, now Interstate 95. The building was restored in 1971.
The Downtown District Schoolhouse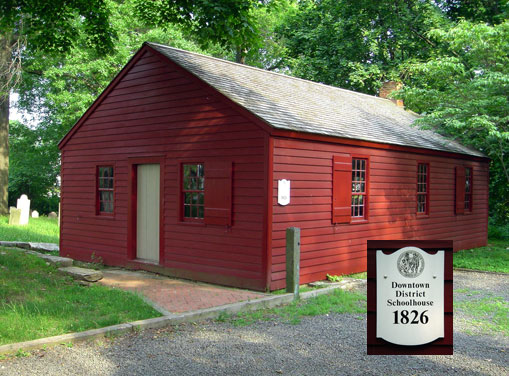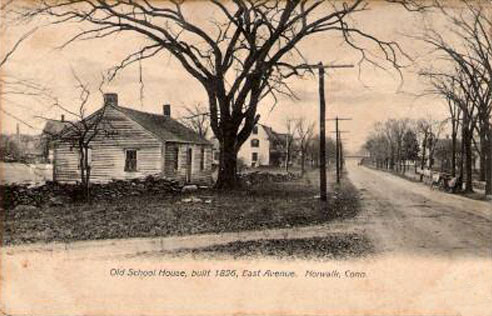 Built in 1826, this building was known as the Downtown District Schoolhouse. It was used as a school until 1871.
History of the "Little Red School House"
Norwalk's Old School House by Patten Beard
From Connecticut Circle Magazine, September, 1954
History of the East Norwalk School by Augustus C. Golding
From Norwalk After Two Hundred Fifty Years
South Norwalk, Connecticut C.A. Freeman, 1901
Norwalk Public Schools - 1929
From The Romance of Norwalk, pp 251 - 252, Elsie Nicholas Danenberg
New York, The New York States Company, 1929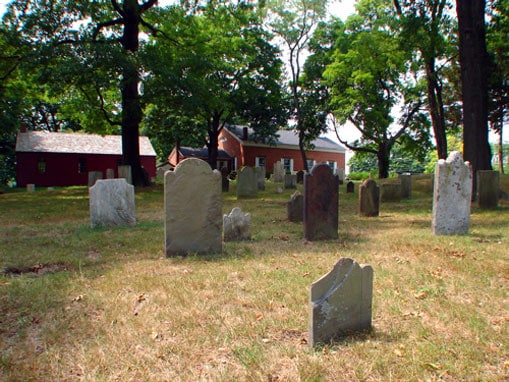 The cemetery lying to the east of the buildings is the third oldest in Norwalk.
Family plots went along with the property grants issued to the first settlers.