MARGARET HOYT SMITH NORWALK'S FIRST FEMALE ARCHITECT

DESIGNING THE MUSEUM BUILDING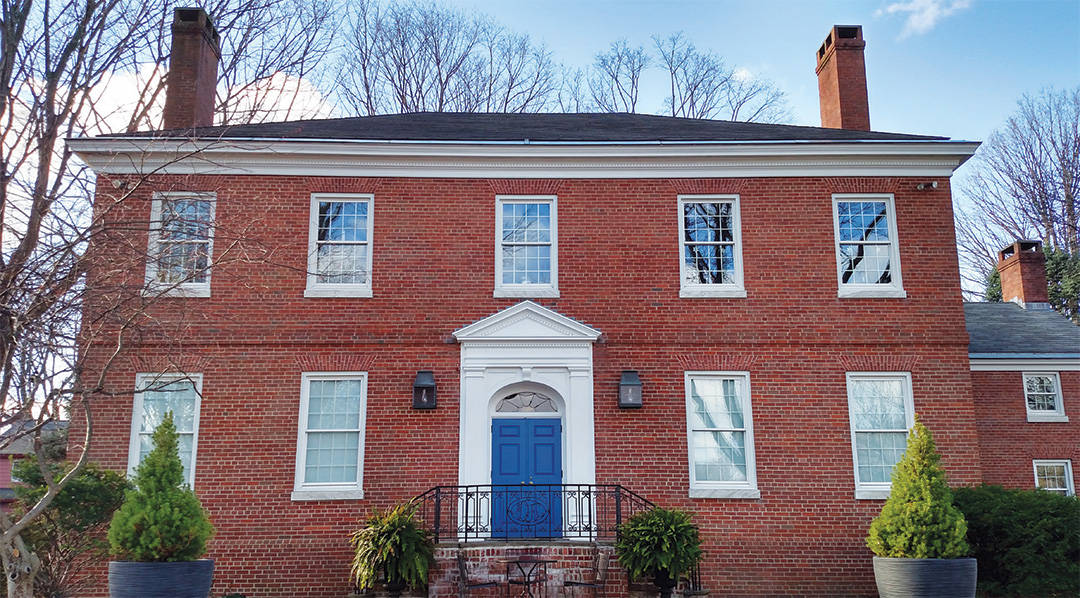 GEORGIAN  HIPPED ROOF AND SYMMETRICAL END CHIMNEYS

When Manice DeForest Lockwood proposed giving his family heirlooms to the City of Norwalk, it was soon clear that a new building would be needed to house the large collection. Lockwood generously agreed to pay for the building, and a site on City Hall property was made available for a museum and garden. John Cuneo, then president of the Norwalk Historical Society, immediately proposed Margaret Hoyt Smith as architect; however, she would need to be approved by Lockwood.
Smith was introduced to Lockwood in his New York apartment on Fifth Avenue. They sat in the living room discussing the proposed building, surrounded by the antiques that would soon be on display in the new museum. By the time Smith left the apartment, she had the job.
The new museum building was to be called Lockwood House in honor of donors Manice DeForest Lockwood and his cousin, Julia Belden Lockwood. Manice DeForest Lockwood was involved in the design and construction of the museum building from the beginning. It was to be a grand brick structure with six large and two small exhibit rooms and an apartment for the curator. Offices and storage space would be housed in the basement. It would cost $400,000 to build (about $2.5 million in 2017).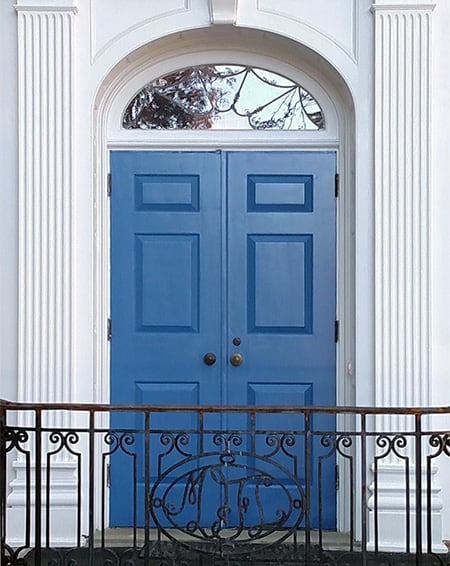 FEDERAL PANELED DOOR
WITH ELLIPTICAL FAN LIGHT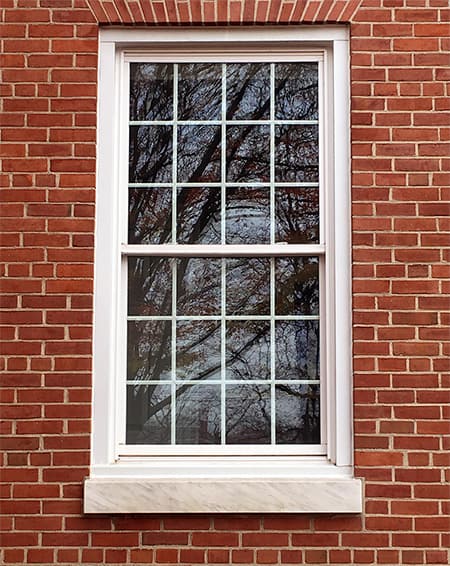 GEORGIAN TWELVE-OVER-
TWELVE WINDOWS

The large exhibit rooms were to be furnished with items from the Lockwood family heirlooms to give visitors an impression of an elegant home in the bygone days of Norwalk. These rooms included a living room, dining room, and gentleman's study and bedroom. The small exhibit rooms would display items of local interest.