MARGARET HOYT SMITH NORWALK'S FIRST FEMALE ARCHITECT

1905-1923 The Early years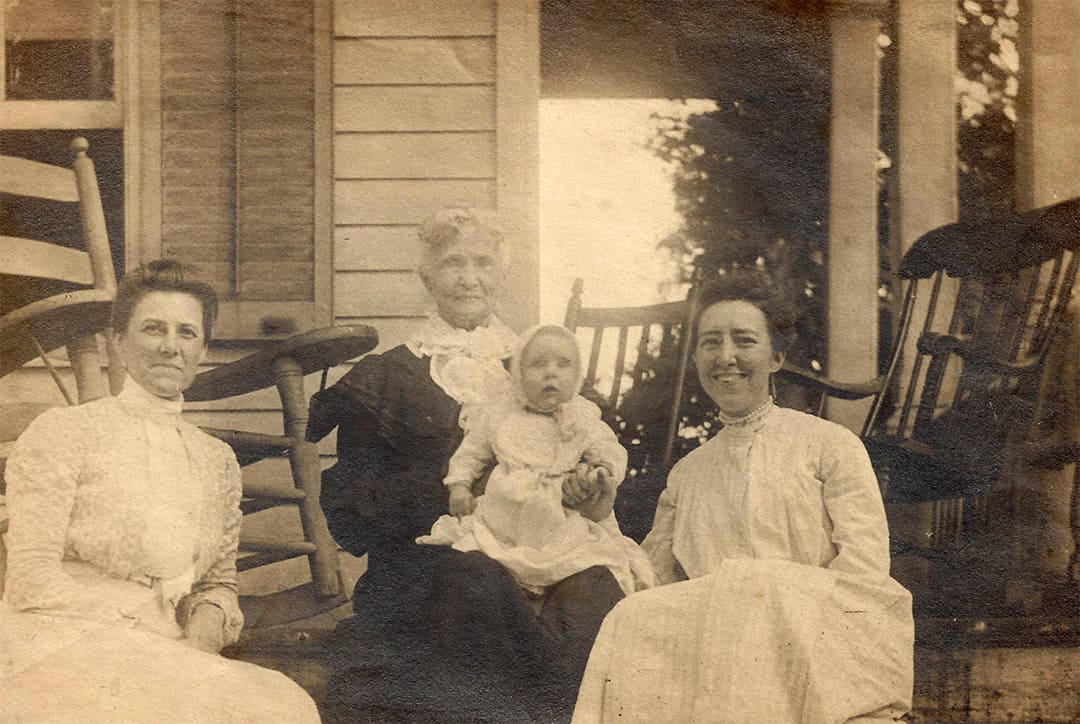 Margaret Rachel Hoyt was born and raised in the house built by her grandfather at 296 Highland Avenue, where Brien McMahon High School now stands. The household included her parents, brother, grandmother and aunt. The family descended from Norwalk's first settlers: the Hoyts, Boutons and Marvins. As her son-in-law, Lou Pataki, stated, "the blood of Norwalk ran in her veins."
Her father and grandfather were both builders in Norwalk. Her father, Dudley Ely Hoyt, who built the first Norwalk Yacht Club and the first bridge to Bell Island (both in Rowayton), died when Margaret was fifteen.
When Margaret graduated from Norwalk High School in 1923, the yearbook stated, "The Gods have bestowed upon her gifts enough for a dozen persons. Margaret is unusually versatile and makes a success at whatever she attempts."
1923-1930 ARCHITECTURAL STUDY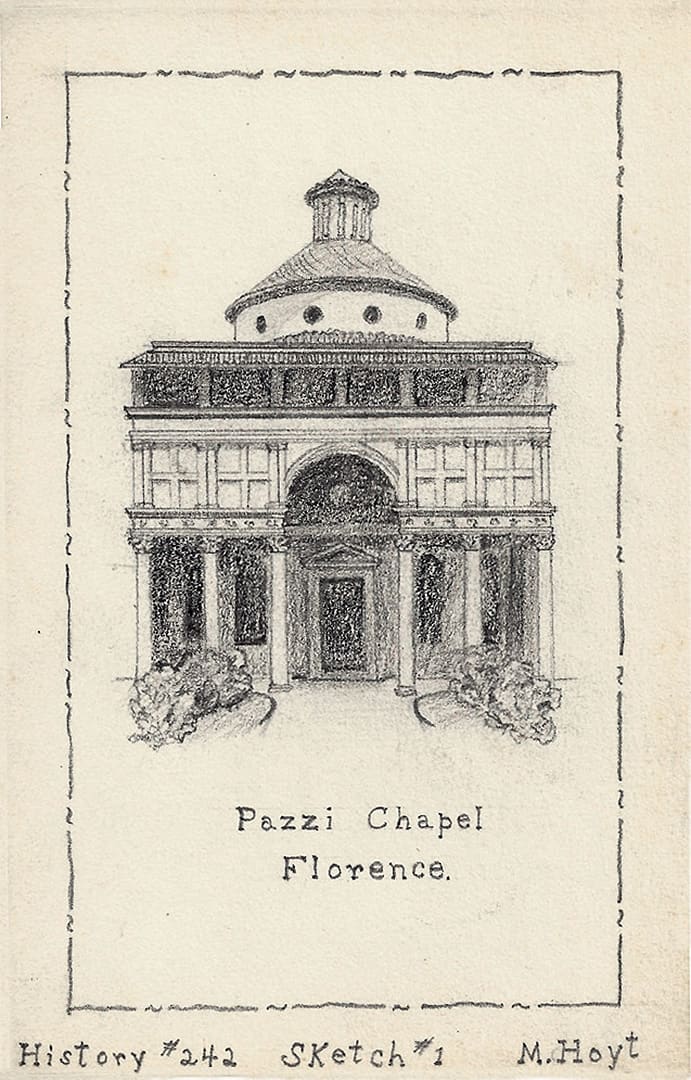 1928 GRADUATED CORNELL UNIVERSITY

Cornell's Department of Architecture was a five-year program during which time Margaret would have studied construction, expression, composition, landscaping, history, drawing, painting and clay modeling.
1929 CROSS AND CROSS ARCHITECTS
After graduation, Margaret Hoyt worked with the prestigious New York City architectural firm, Cross and Cross. The firm was known for designing city mansions, country estates, banks and skyscrapers. It is possible due to the Great Depression, Cross and Cross was not able to continue her employment, and she left the position after about a year.
1930 EUROPEAN TOUR
Accompanied by her mother and aunt, Margaret Hoyt toured Europe for six months. During the tour, Margaret could see many of the buildings she studied while in school and expand her education in classical architecture.
1931 HER OWN FIRM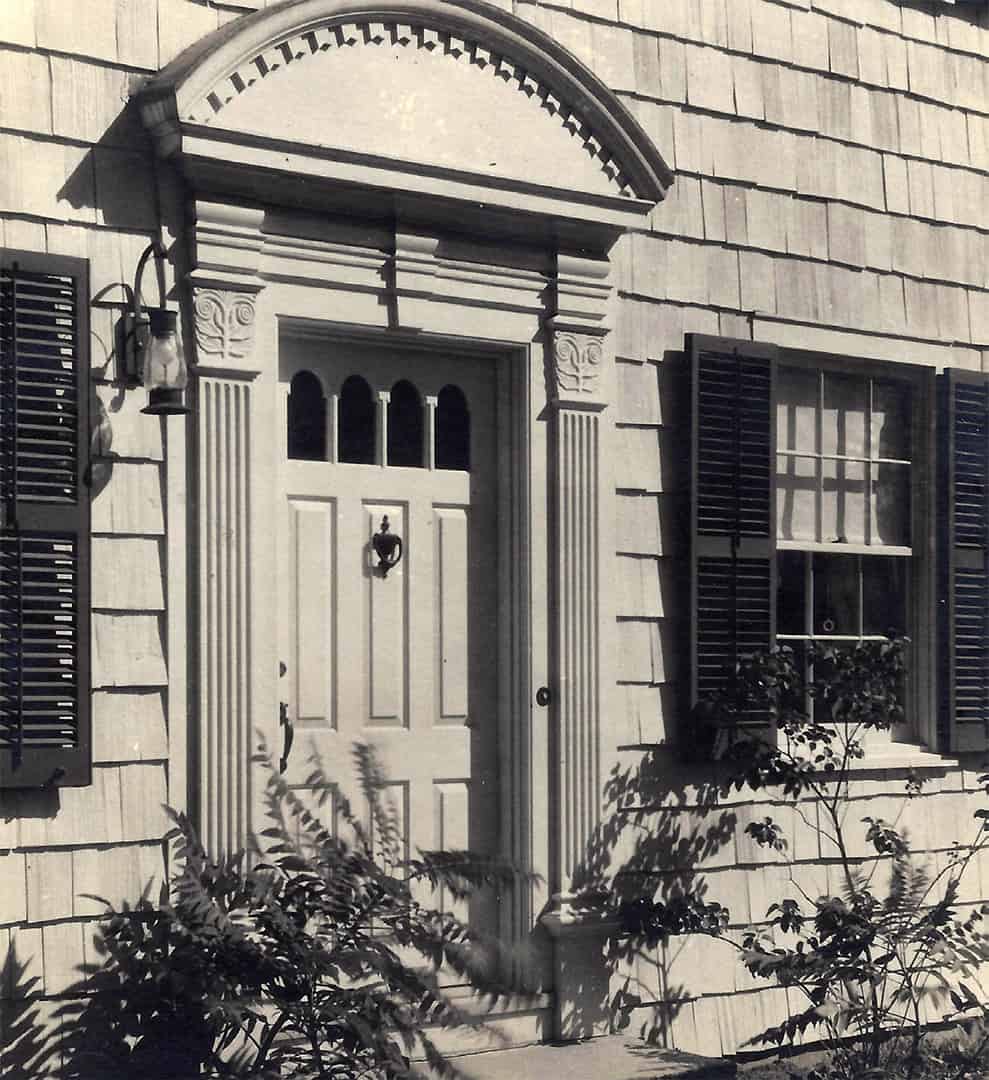 Returning from Europe, Margaret Hoyt joined an architectural firm in Stamford where she most likely worked on residential buildings. By 1931 she was ready to start out on her own and designed her first house on Wilson Avenue in the Rowayton district of Norwalk.
During her forty-eight years as an architect, Margaret designed twenty residences, three professional buildings and one museum. She designed alterations or additions to thirty-two houses, as well as the Rowayton Library, Rowayton Fire House, and South Norwalk Trinity Church.
1970 DESIGNED MUSEUM BUILDING
Margaret was in her mid-sixties when Manice DeForest Lockwood commissioned her to design the museum building which would house his family collection. Despite her age, during construction of the building she could be seen climbing up ladders to inspect the work, insisting on perfection. Ralph Bloom, first curator of the museum, recalls a time when she was not pleased with a brick wall. She ordered the mason contractor to take it down and begin again.
1933-2001 FAMILY AND COMMUNITY

In 1933, Margaret married businessman James Douglas Smith. The couple moved into the Hoyt family home with Margaret's mother, where they raised their children Douglas and Jane. The Smith children say their mother was just like any other mom who shopped, cooked, did the laundry and cleaned the house – but she was the only mom they knew who had a "drafting room" in the house.

When the Lockwood-Mathews Mansion was threatened with demolition, Margaret was a leader among those who fought to save the building. She was also an active member of various community organizations, including the garden club and the DAR.
In 1959 the Hoyt homestead was moved across Highland Avenue due to construction of Brien McMahon High School. Margaret and her family moved to 30 Highland Avenue in Rowayton, a gracious Victorian overlooking Long Island Sound. Margaret renovated and lived there for the next forty-one years. The house was demolished in 2006.