Pearls & Pelts of Hard Work
Shucking Oysters, 1936 | Mural, oil on canvas, 13'10" x 6'2″ | Alexander Rummler, 1867-1969 | Maritime Aquarium, Norwalk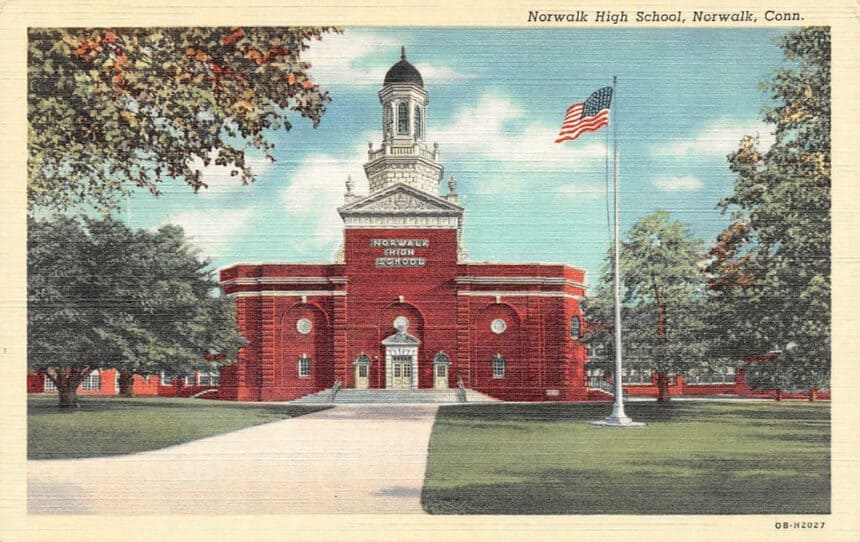 WPA artists were hard at work when they tackled the subject of American workers. Locally, the oysterman was, and still is, an iconic symbol of Norwalk. The oyster industry goes back to the 1700s when colonists received royal grants from the British Crown for their oysters. "Shucking Oysters" was another one of WPA artist's Alexander J. Rummler's studies in preparation for the mural above, that he would paint for Norwalk's new high school built in 1937, now Norwalk City Hall.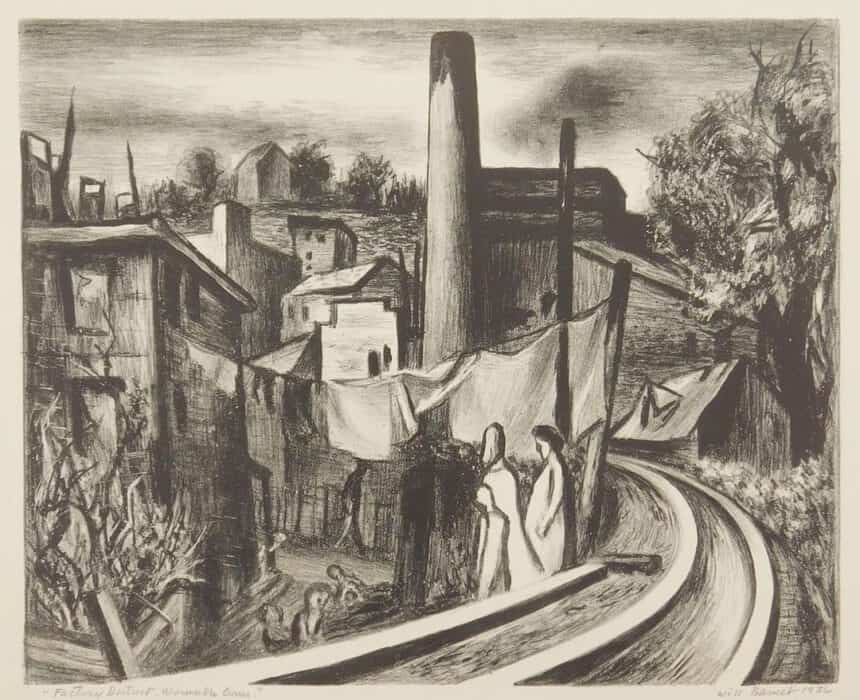 It depicts the process of removing oysters from their shells. This strenuous work was performed primarily by African-American men who arrived from the South during the Great Migration.
In addition to the oyster industry, manufacturing was booming in Norwalk fueled by the completion of the railway in 1848. Wil Barnet's "Factory District, Norwalk, CT" shown here, is a tribute to Norwalk's manufacturing empire.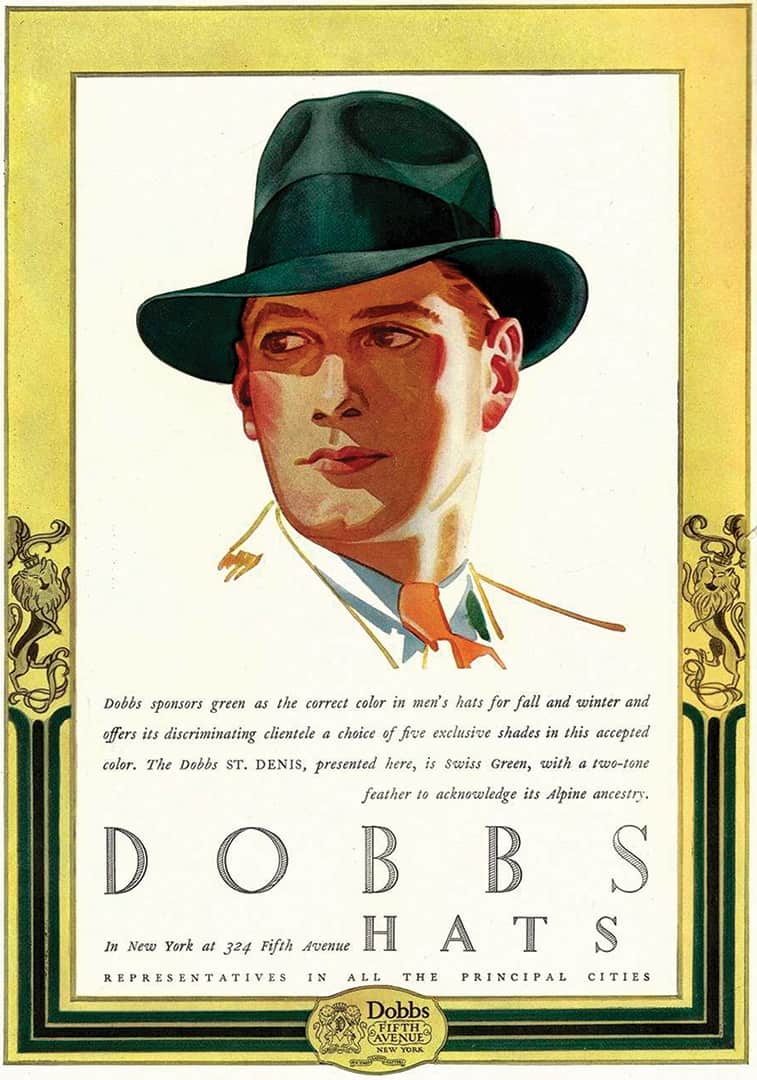 One of the largest manufacturing industries was the hat industry from the 18th through 20th centuries. In fact, the Hat Corporation of America was based in Norwalk. The mural by John S. Curry depicts the work scene of the modern hat industry during that time period. The industry was active in Norwalk until the early 1960s. Hats were made from mink, muskrat, otter and beaver pelts. Did you know it took 15 pelts to make one top hat? Did you also know that once there were more than 45 hat manufacturers in the city, gaining a reputation second only to Danbury in hat production?
In 1936, at the age of 69, Alexander Rummler created the first of 16 murals for the new Norwalk High School, a building that now houses Norwalk City Hall, commissioned under the Work Progress Administration's Federal Art Project. Visitors to Rummler's studio often asked why he did not paint himself at work into a scene, so he did. This mural was originally designated as mural #16, the last to be completed and installed in the high school. This self-portrait shows Rummler in his studio at work on one of the WPA murals, "Mopping for Starfish."