a collaborative series of exhibits and events celebrating the art of the quilt
Norwalk Children's Foundation
Peace by Piece: The Norwalk Community Quilt Project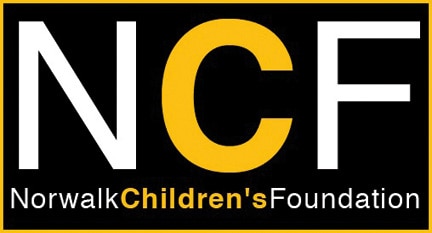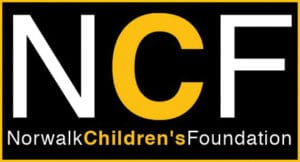 Since 2005, the Norwalk Children's Foundation has been supporting innovative ideas, projects and programs, which promise substantial impact on the lives of at risk children and their families in Norwalk, Connecticut. Peace by Piece: The Norwalk Community Quilt Project is an intergenerational after school program that seeks to mentor youth through the craft of quilt making. Lizzy Rockwell is the artistic director of the program, which meets at the Senior Court housing complex community room two days a week in the afternoons. The Peace by Piece group can often be found working in other venues around the city, bringing their "quilting bees" to multiple venues such as the public libraries and art fairs.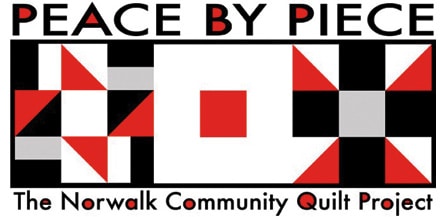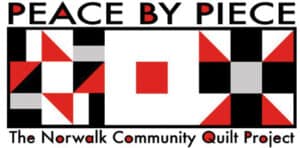 To date, Peace by Piece has worked with over 40 youth quilters at its quilt house and 20 of these have been involved with the program for a year or more. Recently, Peace by Piece was commissioned by the Stepping Stones Museum for Children to create a quilt for their tenth anniversary celebration in the fall of 2010. Peace by Piece worked with approximately 200 hundred other youth through the creation of the Growing Together Quilt in fabric art workshops held at after school programs and summer programs and at the museum, and at community quilting bees held at local venues in the greater Norwalk area.
The Norwalk Has Heart quilt will be on permanent display in the children's section of the Main Branch of the Norwalk Public Library. Peace by Piece, which is supported by the Norwalk Children's Foundation, has created special quilts that are on display at Norwalk Community College and Stepping Stones Museum for Children.