a collaborative series of exhibits and events celebrating the art of the quilt
Pinkney House
A Common Thread: Family History Told through Quilting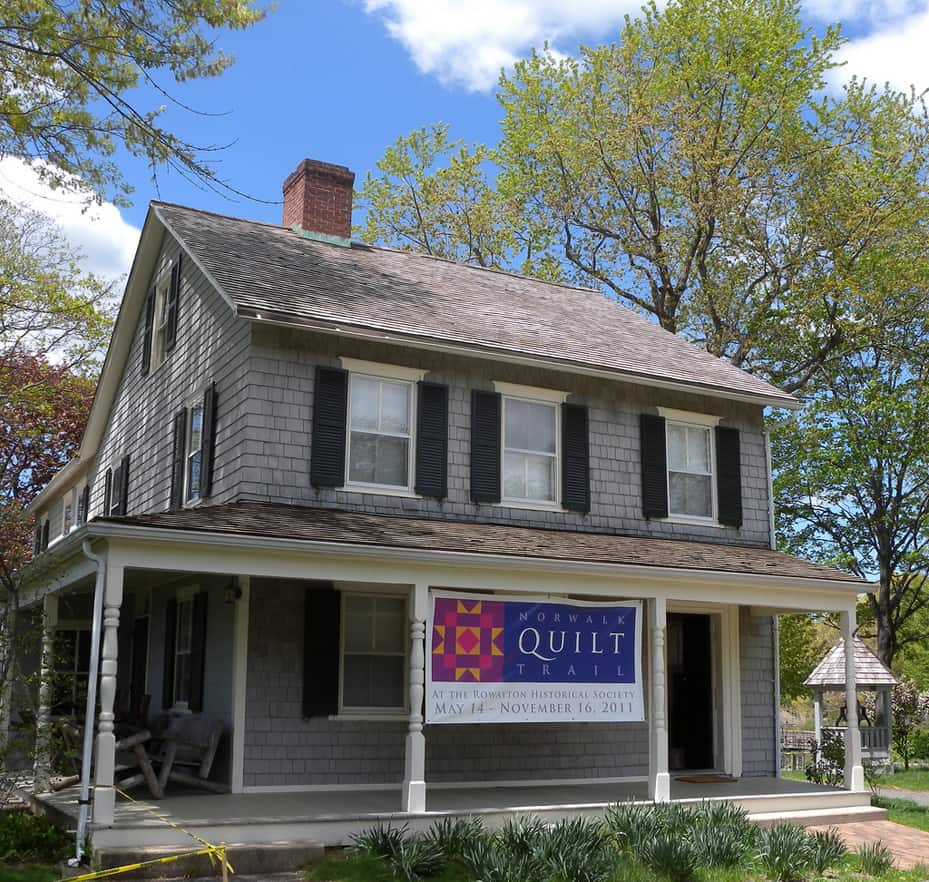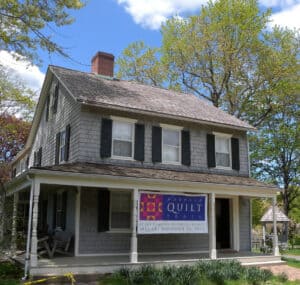 Situated in Pinkney Park on the Five Mile River, the Rowayton Historical Society was founded in 1959 by citizen historians with the goal of preserving Rowayton's unique history. The historic Seeley-Dibble-Pinkney House was built in 1820 and was occupied by the same related families for more than 150 years. It now houses the collections of the historical society which include: paintings, prints, photographs, letters, artifacts and other memorabilia from before European settlement in the Five Mile River area.
A barn on the property houses the collection of antique tools, machinery and sleighs. Another building, the Frank E. Raymond Memorial Maritime Exhibit and Oyster Shack, contains displays from Rowayton's oystering heritage and other marine subjects that highlight the area's relationship to Long Island Sound. The Historical Society also has conducted extensive research and organized the maintenance of three burial grounds in Rowayton. 
A Common Thread: Family History Told through Quilting illustrates important milestones and events in family life through the medium of quilts. The Rowayton Historical Society has collected more than a dozen quilts from town residents that tell stories of family love, loss, joy, pioneering spirit, aesthetic beauty and community. The exhibit also features quilts from the Society's collection that include yo-yo quilts from the 1930's, embroidered, patchwork and appliqué quilts and a signature quilt from one of Norwalk's oldest families, the Raymonds.
Also on display will be quilts that highlight Norwalk's contribution to maritime and industrial growth in New England. These include two 19th century ribbon quilts made from hatbands, ribbons and clothing tags manufactured in the factories of Norwalk. The Society is restoring a 19th century red and white Hawaiian quilt that demonstrates how different artistic practices were transmitted and adopted by divergent cultures in the age of shipping. The exhibition aims to illustrate how quilts and quilt making described and preserved the ties of family and community in a small New England town.