African-American Migration from the South, 1940-1970
THE COMMUNITY COMES TOGETHER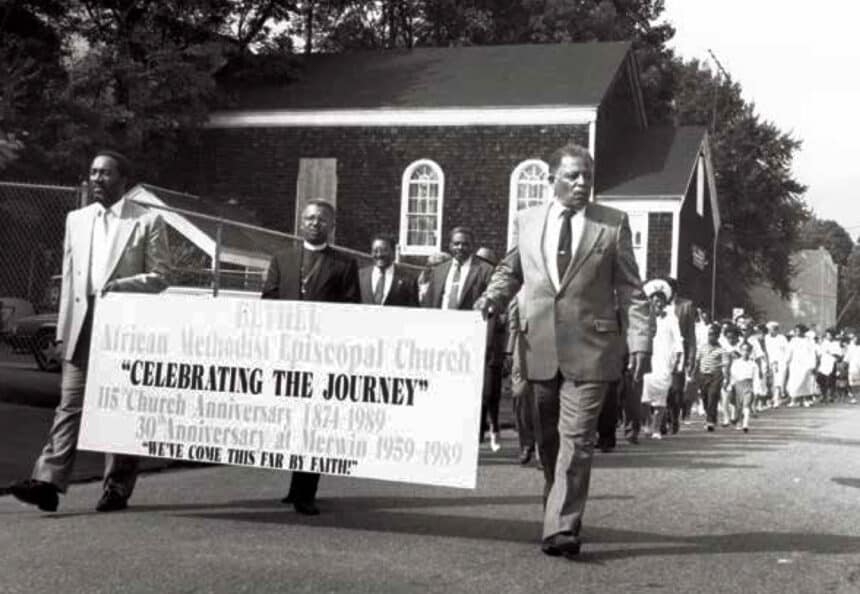 The call for equality was fervent with the second wave of blacks fleeing Jim Crow laws of the South. Community leaders advocated civil rights agendas and inspired residents to effect change. New and existing black churches swelled with members. Concerned citizens from across town established the Carver Center and N.A.A.C.P. and C.O.R.E. chapters to support growing needs of minorities and low income families.
The collective voice of Norwalk's religious, education and community leaders often brought forth peaceful responses to momentous events of the Civil Rights Era.
With the black middle class relatively small, bank loans to African Americans rare and realtors demonstrating bias on grounds of race and religion, few minority families owned single family homes in the 1940s and '50s. If one could afford it, an option was Village Creek, established in 1949 as an interracial development.
Village Creek had its limits too. In 1961 Charles Vaught sued the homeowner's association for discrimination on the grounds of racial balance. Because the house, under contract for $21,000, "was one of the last three in the section still occupied by whites," the president "felt that the area might become a Negro 'ghetto'," The New York Times reported.